One city so far: Praia. Next 5 cities to come: Cairo, Fez, Casablanca, Maputo, and Kigali. Want me to talk about your city? Let me know.
Praia, Cabo Verde
| | |
| --- | --- |
| Population | 188,000 (2023) |
| Population density | 120/km2 |
| Walk share | Unknown |
| Passenger cars | 48,711 (0.26 per person) (2020) |
| Paulo's Walk Score | 5 |
I have been writing about walking in Praia for a while, in papers and blogs. Here, I and my co-authors showed that walkability conditions vary much from neighbourhood to neighbourhood, with differences according to income and urbanization level. Here, we showed how roads are starting to limit pedestrian accessibility. And here, we showed that walking distance to bus stops limits access to formal and informal employment.
Praia is not an obvious case study for pedestrian mobility in African cities. Big cities like Nairobi and Lagos tend to attract more attention. It is still a fascinating case study. The city is made up of several hills, so inter-neighbourhood pedestrian access is not easy. Pedestrian infrastructure in the informal settlements is lacking. On top of all this, Praia used to be a safe city (from crime) but unfortunately is becoming less so.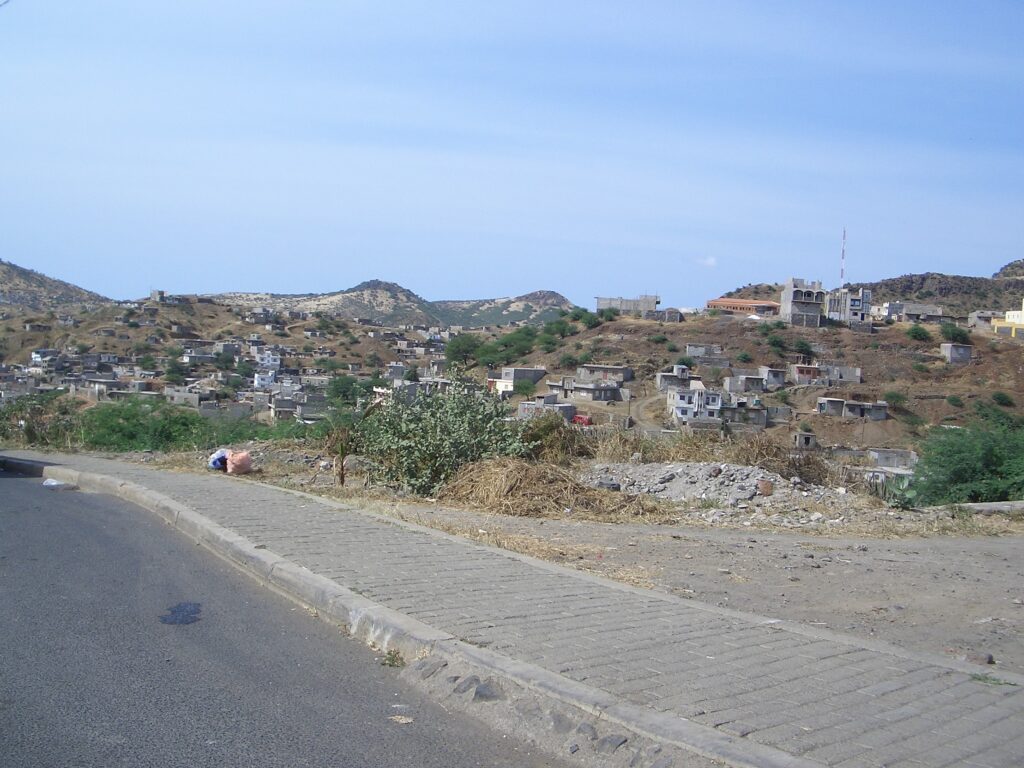 So it looks like it's not a good place to walk. But there are many positive things as well – I realize I have not stressed this aspect much in my papers. Streets are still places where social life happens and children play, almost everywhere.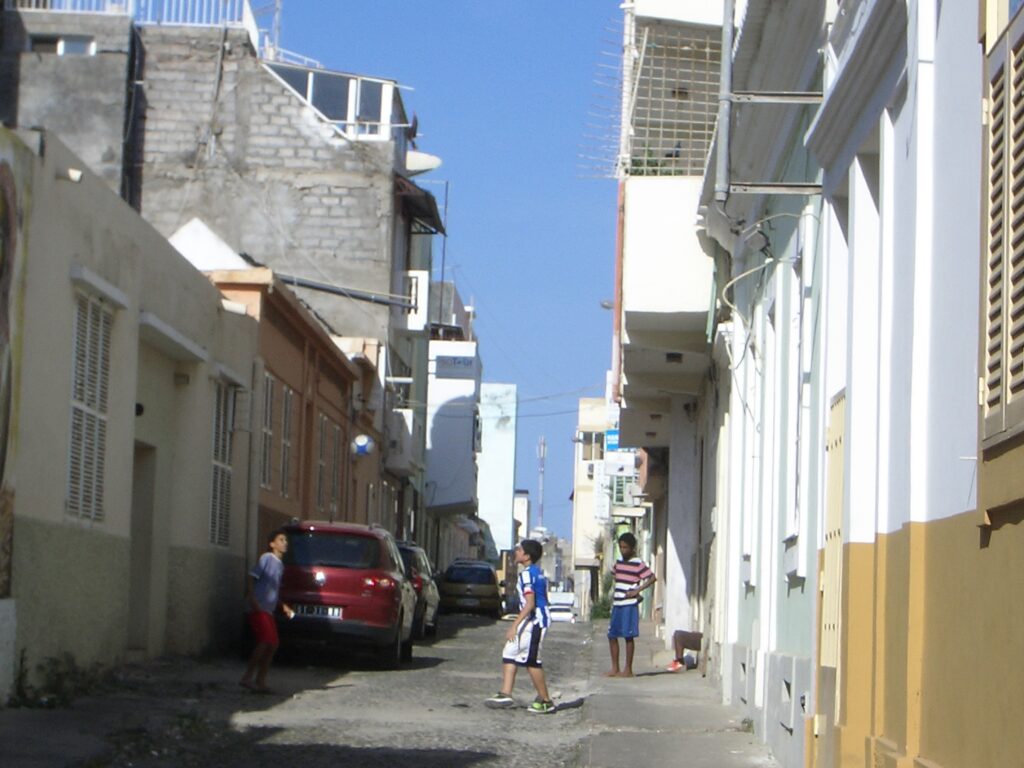 There are great quiet places to walk and relax, reminding ourselves that this is still a small city in a small island. There is also a lot of fitness equipment in most neighbourhoods.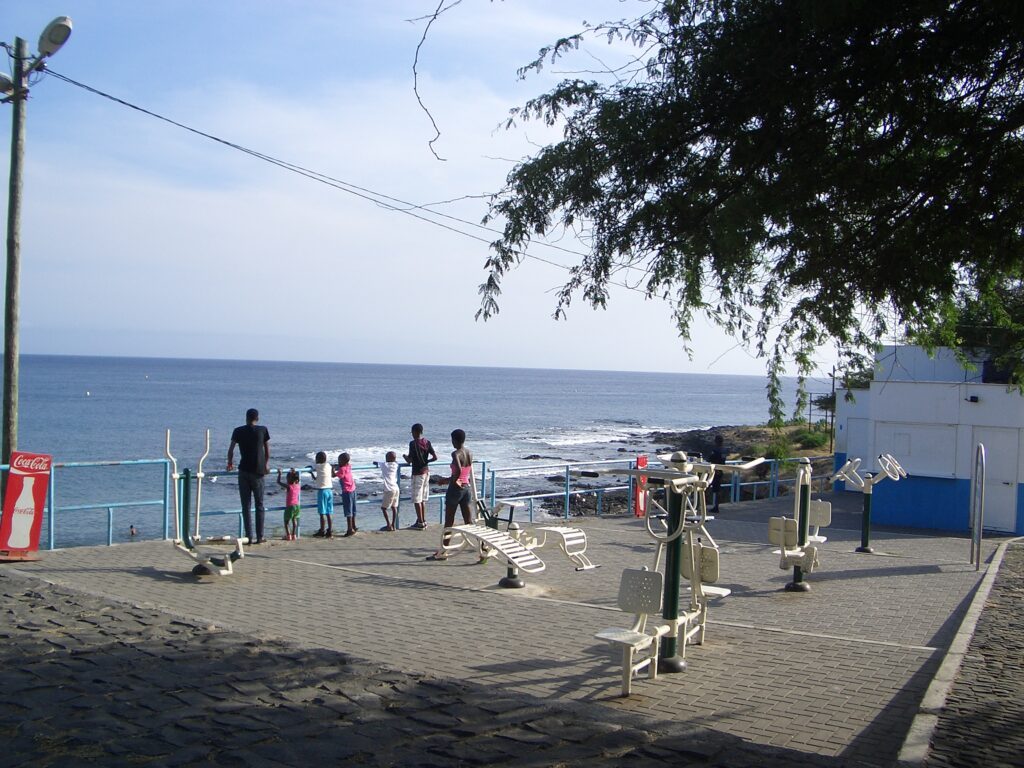 Of course, the bottom line is that there are still many poor neighbourhoods with poor streets, and some with little infrastructure of any kind, especially in the peri-rural areas.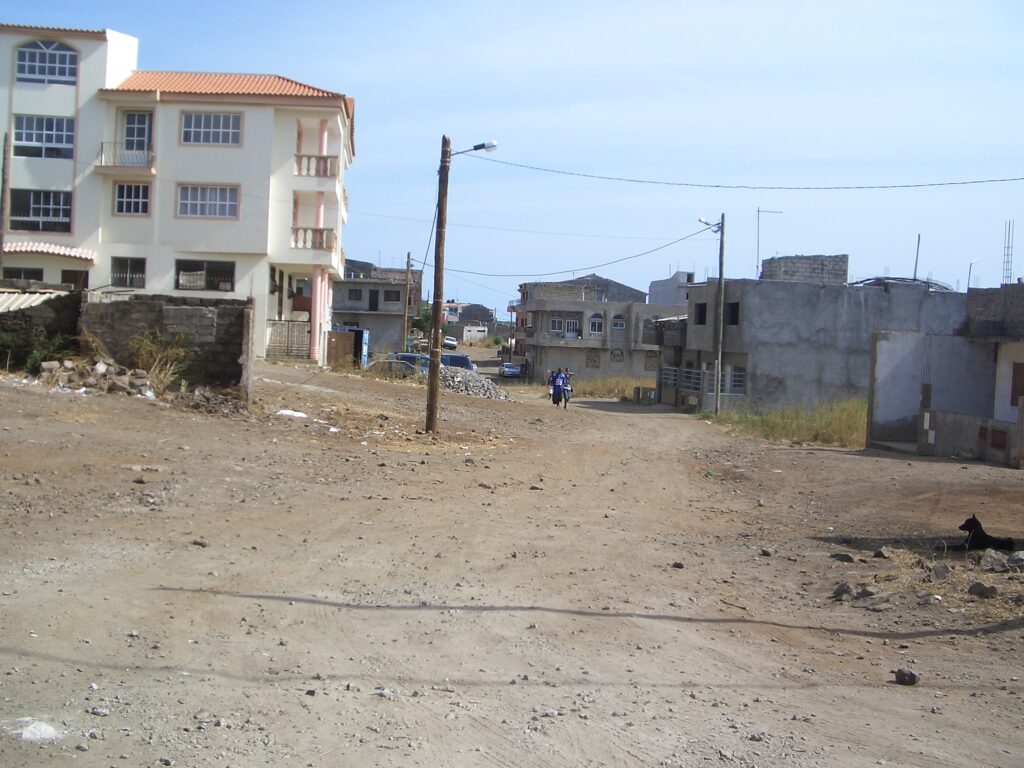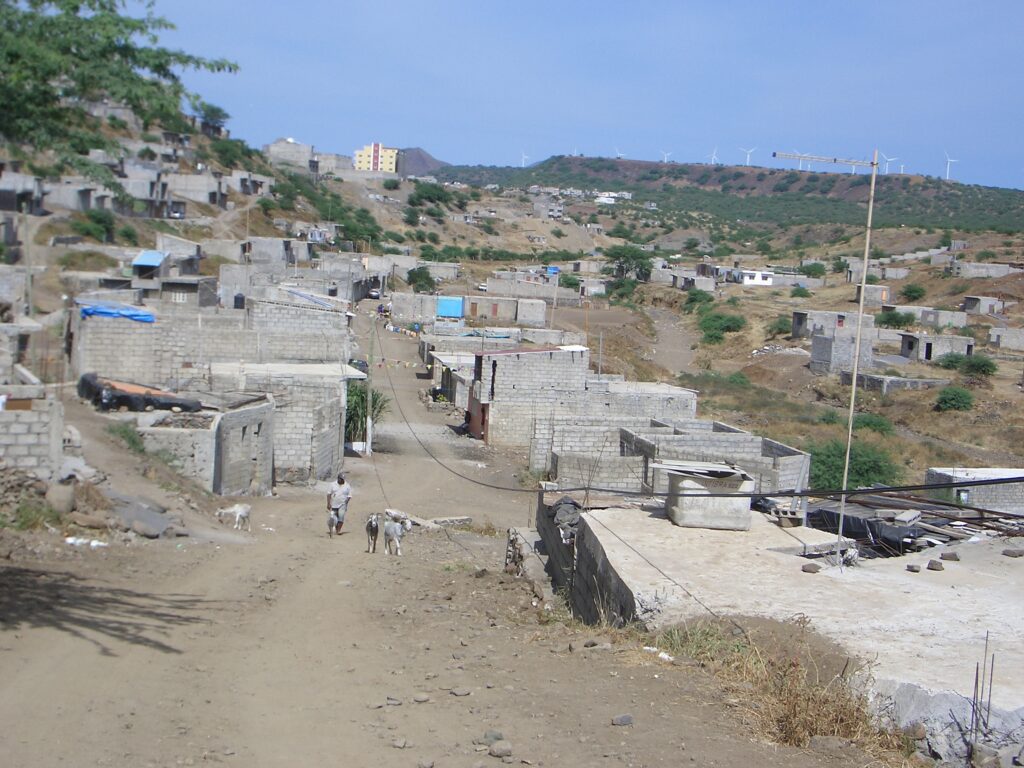 The challenge for planning in Praia is to ensure that the positive aspects of walking do not disappear as the city grows, as the number of cars on the roads grows.
Fly to Europe, Asia, North America, Latin America, or Oceania
Back to Walk Around the World main page